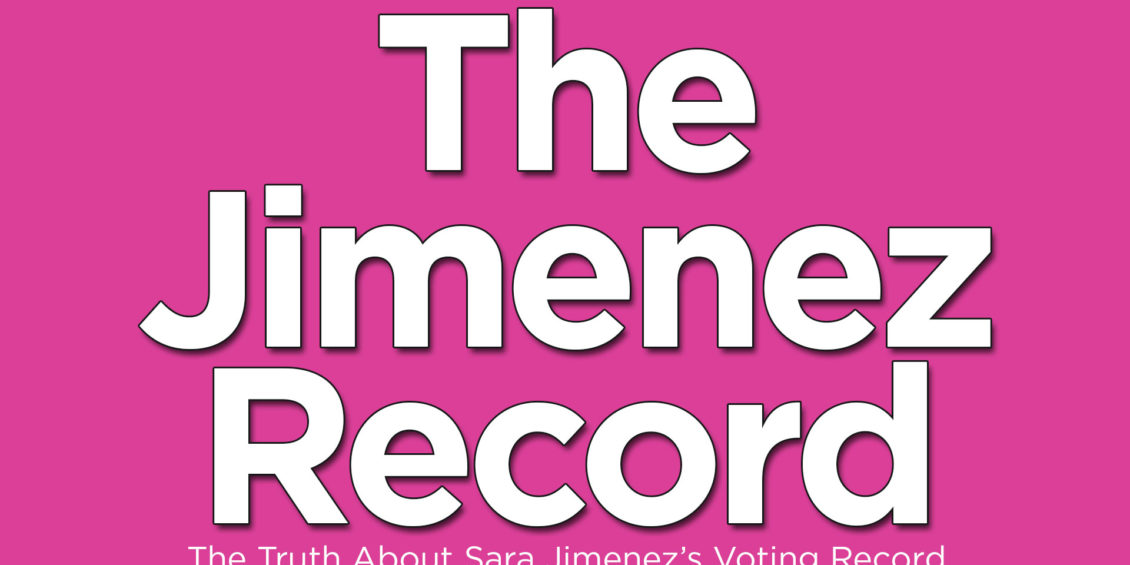 SPRINGFIELD, Ill. – Democrat Tony DelGiorno, who is running against Rep. Sara Jimenez for election to represent the 99th House District in the Illinois House of Representatives, condemned the latest in a series of mailers put out by the Illinois Republican Party that includes a photo-shopped picture of Tony holding a fake sign in support of Speaker Michael Madigan by calling it a "deceitful and dishonest attack meant to distract from the real issue that Sara Jimenez can't defend her record of voting with the Governor to the detriment of the people of the 99th District. Since Sara Jimenez refuses to talk about her abysmal record, we're doing it for her with the launch of www.JimenezRecord.com."
Like DeliverDelGiorno.com/truth, which gives voters the facts about Tony DelGiorno, www.JimenezRecord.com reveals the facts about Rep. Sara Jimenez: that she was compensated $100,000 a year as Diana Rauner's chief of staff, that she was hand-picked by Governor Rauner to fill the vacancy created by Raymond Poe's appointment as Director of Agriculture, and that if you follow the money trail, there's a financial connection between the Governor and Rep. Jimenez.
The Jimenez Record also provides voters in the 99th District with a run-down of key votes of great importance to the District, and how Rep. Jimenez voted on those bills. The website contains links to documentation substantiating both the facts about Rep. Jimenez, and her votes.
In announcing the website, Tony DelGiorno said the following:
The people of the 99th District deserve better than a hashtag. They deserve better than photoshopped mailers that obfuscate and ignore Rep. Jimenez's record with deceitful and dishonest attacks. They deserve the truth. They deserve to know how Rep. Jimenez voted on key issues important to the District. JimenezRecord.com gives them that information so they can make an informed decision on Election Day. After reading the facts, I'm not sure many voters would believe that Rep. Jimenez truly does #lovethe99th.